This is Donny, our head chef, as always supported by Ted van der Fits and Sam Kovacs. Donny was born with a set of genuine INDO roots. His parents have a successful Indo Toko in Maarssen, so Donny was rocking the pots and pans  at a very young age. Donny has developed his own style by combining his innate taste with the techniques that he has learned at, among others, 't Amsterdammertje* and De Bokkedoorns**.
Donny van Norde and his team certainly have their own identity; Modern Indonesian cuisine with a strong dash of Rock 'n Roll! On the menu you will find authentic Indonesian dishes alongside Indo street food and our famous rice tables. But also Balinese tacos and a satay tasting from the grill. All dishes are quirky, daring and always high on taste.
Head chef: Donny van Norde
Sous chef: Sam Kovacs & Ted van der Fits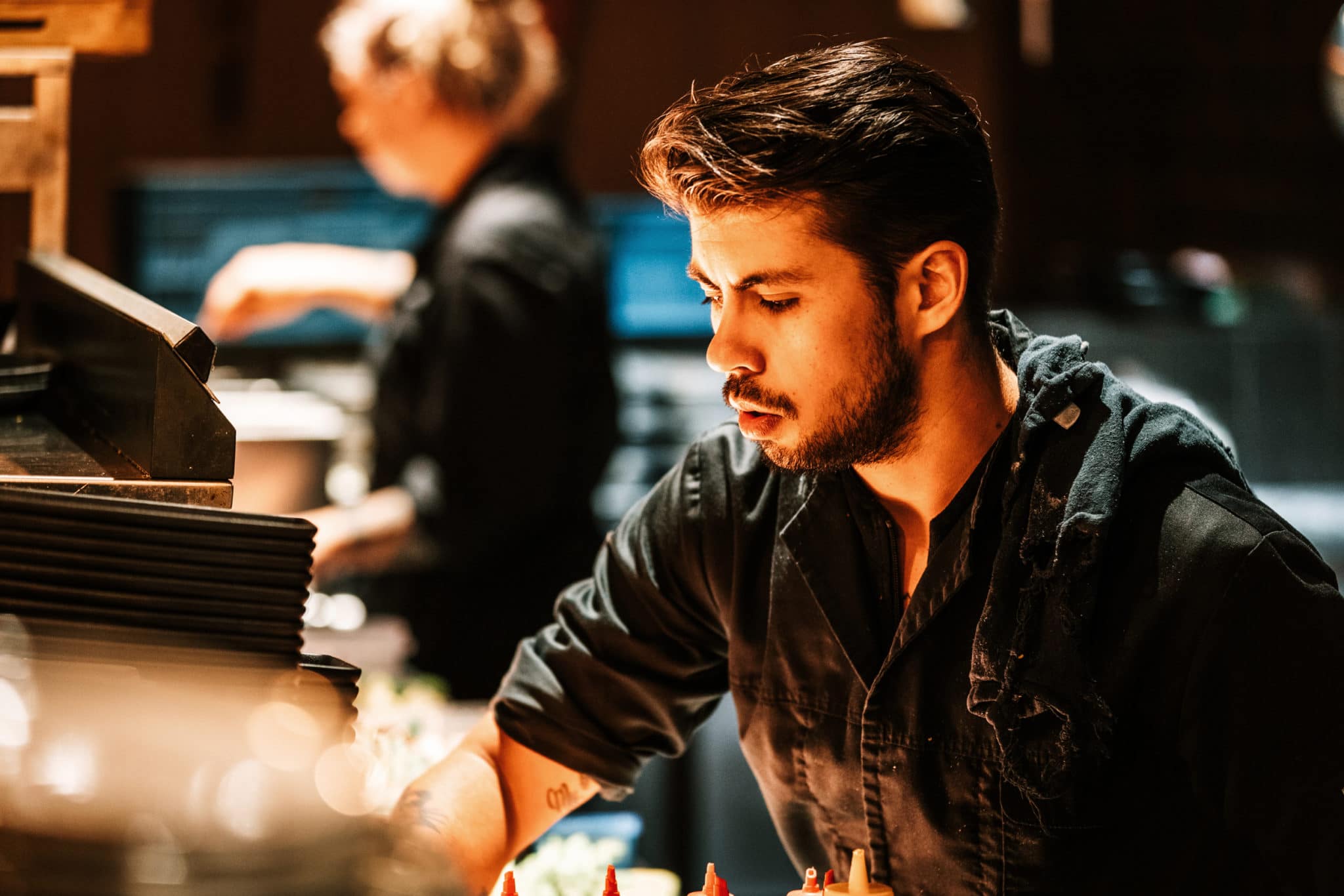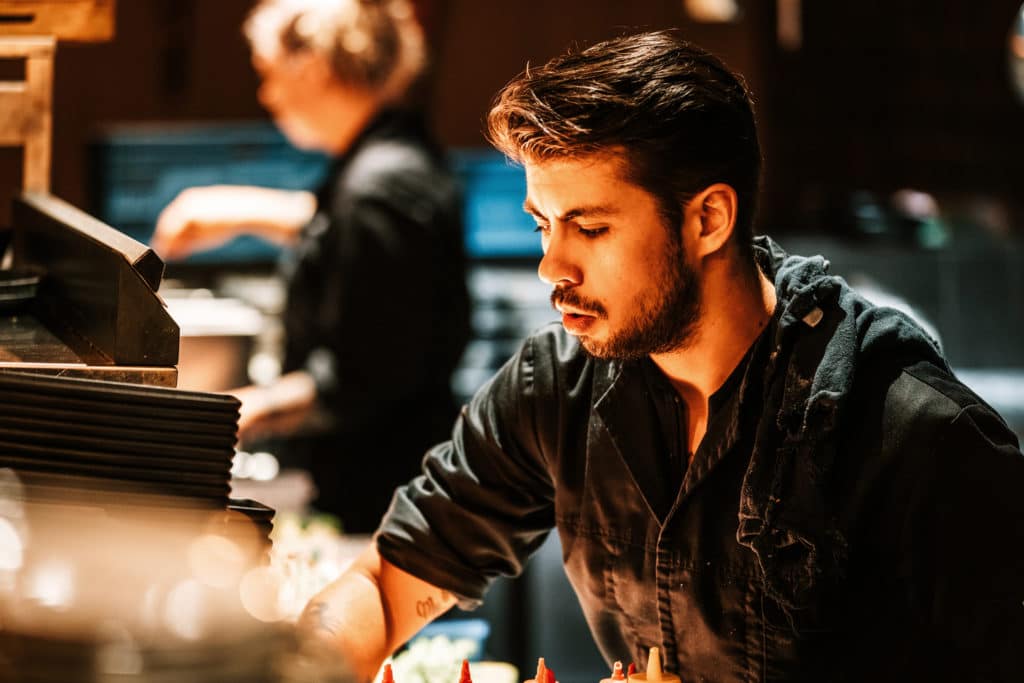 Bistrobar Indonesia cares about the environment and animal welfare. That is why we only work with responsible meat, sustainably caught fish and organic fruit and vegetables.
When compiling our menu, we have taken vegetarian requirements into account. Are you vegetarian or vegan, do you have allergies or other dietary requirements? Inform us in advance so that we can also let you fully enjoy our dishes!